Le Giare - Le Terre collection - Edit Napoli 2019
Le Giare are amphorae inspired by the ancient world, composed in the lower part by a classical form, while more squared and contemporary form in the upper part. For this characteristic, 'Le Giare' must be shaped into several pieces, joined together when the clay begins to dry, requiring a great artisan skill. With this project we want to bring this type of artefact back to its original function and pay homage to the ancient gestures of the Mediterranean table.
---
PRODUCT DESIGN 
Material: Clay worked by hand on the lathe
Where: Edit Napolio 2019
Photograph: Paolo Belletti
Year: 2019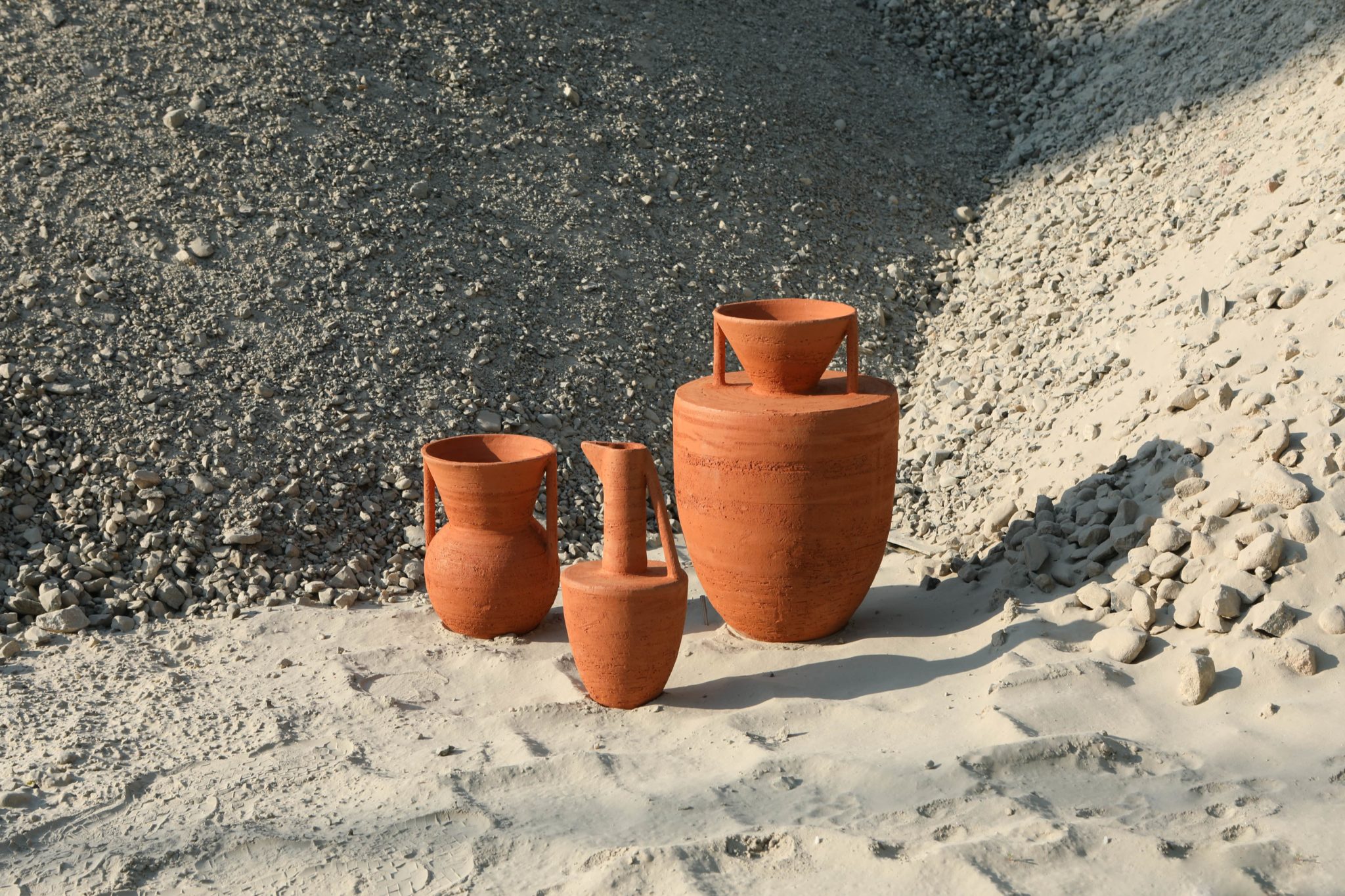 "
The series of amphorae 'Le Giare' are inspired by Cocciopesto, a mixture of minutely crushed bricks and mortar, used since Roman times for floors and containers for food and drinks. The amphorae are made on a lathe in grainy red clay.
"